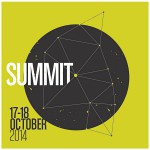 CityLife Church warmly invites you and your worship team to SUMMIT 2014 with this year marking our fourth Taranaki based worship event. SUMMIT's focus is to gather, promote and encourage worshipers into discovering new realms of creativity and authenticity in the way we worship – as individuals and as a church in the region of Taranaki.
WHEN:  Friday 17th / Saturday 18th October 2014
WHERE: CityLife Church, Egmont Street
COST: This event is fuelled by koha. Please come with a generous contribution for our guests.
This weekend is aimed at musicians, writers, artists, poets Continue reading →