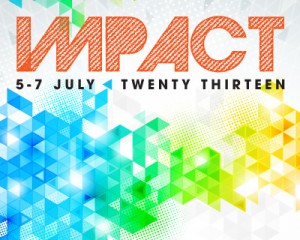 Forget conferences in Auckland, Wellington or Christchurch…
In the Naki – for the Naki – THAT'S IMPACT!
Your weekend of Naki based Christian inspiration with local lad Steve Graham – now NZ teacher extraordinaire (we like to think so) – and your choice of a serving of Men's Breakfast on Saturday morning, plus evening sessions on Saturday and Sunday and a side serving of Sunday morning inspiration for the hungry or those otherwise unengaged anywhere else! Tell a friend, register online now, then we'll see you all at IMPACT Twenty Thirteen. 
When: 5 – 7 July 2013, times here…
Where: Park City Church, 94 Hurlstone Drive, Waiwhakaiho, New Plymouth
Cost: Adults $35, Dependants* FREE, Mens Breakfast $10