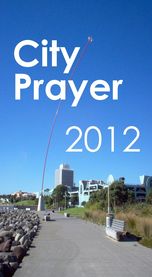 Join us for City Wide prayer in 2012.
We are targeting divine health over our city – pushing back the tide of ill health the devil uses to kill steal and destroy people's lives. John 10:10
Fridays Nights – 7:30 – 9:00pm
24th February – at CityLife Church – 28 Egmont Street, New Plymouth
1st June – NP Central Baptist Church – Liardet Street, New Plymouth
17th August – Park City Church – 94 Hurlstone Drive, Waiwhakaiho, New Plymouth
23rd November – citywestchurch – 62c Poplar Grove, New Plymouth
Saturday Mornings – 7:15 – 8:30am – all at CityLife Church (as above)
Toast and coffee provided each morning below.
31st March
28th April
23rd June
28th July
29th September
27th October
Seek God and Live – Amos 5:6