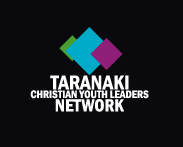 Taranaki Christian Youth Leaders Network presents the 2012 Taranaki Youth Ball – 'A Night at the Oscars' and featuring DJ Lee Foster (DJ's The Edge events).
COME DRESSED FLASH…AS YOUR FAV MOVIE STAR!
WHEN: 7pm-1130pm, FRI 28th Sep 2012
WHERE: Copthorne Hotel Grand Central, 42 Powderham Street, New Plymouth
COST: 

$30 per ticket
There will be a photographer on site and supper is provided. You must be Year 9 or older to purchase a ticket. NO DOOR SALES! See your Youth Leader for more info or contact Michelle on 0275907116. RSVP via Facebook public event.
NOTE: This is a drug and alcohol free event. Non alcoholic drinks will be available for purchase on the night. Anyone intoxicated on arrival or found to be intoxicated during the event will be refused entry and the ticket price will not be refunded.