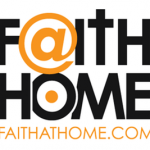 Mark Holmen returns to New Plymouth in September for two seminars in association with Willow Creek Association. One on parenting and one on leadership. He is the consultant and speaker for the international movement Faith@Home, equipping pastors, church leaders, individuals, parents and grandparents to bring faith and authentic Christian living back into our 24/7 lifestyle at home.
Where: Northpoint Church, 116 Mangati Rd, Bell Block
Cost: An offering will be taken
Leaders Seminar
This is an open seminar with a cost of $20 per Willow Member, $25 per non Willow Member. This Seminar will be beneficial for: Children's Leaders, Family Pastors, Youth Pastors, Assistant and Senior Pastors. We will be taking registrations for the Leaders Seminar.
Download the Faith@Home Leaders Seminar  Poster
To Register for the Leaders Seminar email Tash at our office [email protected], or phone her on 07 825 8722.
Parenting Seminar
This is an open seminar and there is no cost, however an offering will be taken on the day. As this will be an open seminar there is no need to pre-register.
To find out more about Faith at Home click here: http://www.faithathome.com/
Download the Extreme Family Makeover Flyer