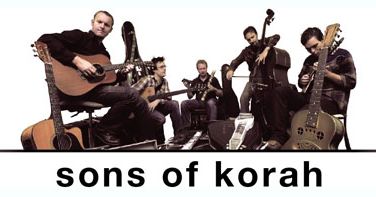 NEW ZEALAND TOUR MAY-JUNE 2012
Sons of Korah will be touring New Zealand in support of the work of World Vision this year to launch their brand new album – Wait.
WHEN: Monday, 28th May 2012, 8:00 pm
WHERE: Northpoint Baptist Church, 116 Mangati Road, Bell Block, New Plymouth
COST: $15pp or $45 family – tickets can be purchased online
Wait – presents yet again a musically fresh and inspired look at a new collection of Psalms. It is a rich recording combining many different musical elements to create a sensitive yet dynamic and emotive journey through some of the most beautiful Psalms in the Bible. Sons of Korah's live concert events in New Zealand will feature many of these new Psalms along with a brand new narrative presenatation. (See promo Video)
Sons of Korah will also be supported by their geat friend, fellow artist and long serving backing vocalist Ann-Maree Keefe as she presents a short set of selections from her debut album Time of The Day.