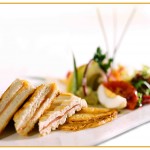 If you are a pastor or the leader of a significant Christian ministry in the wider New Plymouth area (or even Taranaki) – we'd love you to share lunch with us on the 1st Thursday of each month. It's a great opportunity for fellowship and synergy.
When:

12pm-2pm – FIRST 

Thurs each month
Where: Venues 2014 below
Cost: Donation to defray expenses
Lunch is kindly hosted by a participating local church; lunch is served, then we address current issues, chat, think, pray, hear what's happening around the place, or whatever is relevant to the occasion.
All welcome. But – Please let our secretary know you will be attending.
| | | |
| --- | --- | --- |
|  3rd April | CityLife Church | 24 Egmont Street |
|  1st May | N P Bible Chapel | 50 Vivian Street |
| 5th June | Knox Presbyterian Church | 524 Devon Street East |
| 3rd July | St Chads Anglican Church | 12 Omata Road |
| 7th August | Taranaki Cathedral of St Mary | 37 Vivian Street |
| 4th September | Park City Church | 94 Hurlstone Drive |
| 2nd October | NP West Baptist Church | 144 South Road |
| 6th November | St. James Presbyterian Church | Lawry Street |
| 4th December | End of year dinner | Venue to be advised |