Human Sexuality: A Christian Perspective on Today's Sexualised Culture.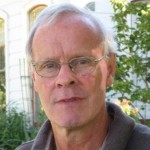 Rob Yule is a recently-retired Presbyterian minister. Married to Christene, he has five children and fourteen grandchildren. Rob has had an interesting and varied career. He studied at Auckland, Otago, and Edinburgh Universities, and was chaplain at Victoria University of Wellington in the nineteen seventies. He served in churches at Hornby Christchurch, St. Albans Palmerston North, and Greyfriars, Mt. Eden, Auckland. He played a key role in charismatic renewal in the Presbyterian Church of Aotearoa New Zealand, and was Presbyterian Moderator in 2000-2002.
Rob has lectured in the Manawatu Branch of the Bible College of New Zealand, and in mission trips from St. Albans after the fall of Communism – at Harvest International Ministries Bible School in the Czech Republic. His recent courses at Emmaus College, Palmerston North have included 'New Evidence for God's Existence,' 'Presence and Power: The Theology of the Holy Spirit,' and this seminar.
When: 8th & 9th November 2013 – Fri 730pm / Sat 9am, 11am, 730pm
Where: St James Presbyterian Church, Lawry Street, New Plymouth
Costs (excluding Sunday service): $25.00 full or $10 per session (incl refreshments)