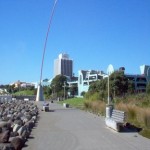 You;re invited to City Wide Prayer for 2013.
City Life Church will begin the year by hosting City Prayer on Friday night, 15th February from 7.30-9.00pm.
Gathering people to pray together for the health of our city to see God's power flowing through our streets.
City Prayer will run on the 3rd Friday of every second month, hosted at various church as follows:
15 February – City Life Church, Egmont Street
15 March – Park City Church, 94 Hurlstone Drive, Waiwhakaiho
17 May – Central Baptist Church, 89 Liardet St
19 July – Northpoint Baptist Church, 116 Mangati Rd, Bell Block
20 September – citywestchurch, 62C Poplar Grove
15 November – St Andrew's Presbyterian Church, 72 Liardet St
For information, contact Beth (bet[email protected]) or Chris Lee ([email protected]).